A BETTER LIFE
STARTS HERE
OUR PURPOSE IS TO HELP YOU REALIZE AND FULFILL YOUR PURPOSE.
Together we can accomplish far more than you ever thought possible.
"I was self-employed before coming here, and I've worked a lot of jobs for a lot of companies, and no place is like Trusted – some good companies, yes, but they don't care for their people like Trusted does."
Surround yourself with people who care
We want everyone around us to achieve better lives – that's why we've created a culture of compassion, support, and encouragement. We believe that work and personal lives go hand-in-hand. When life happens, you can trust that with us, you're family …and we're here to help get you back on track.
We're not concerned with your experience or education level. We're interested in the answers to the real questions: Where do you want to go? Where do you see yourself in five years? Ten years? What makes you happy and gives you purpose? When you join our team, fulfilling your purpose becomes our priority.
Earning the money you deserve allows you to live out a life that makes you happy and stress-free. When you join our team, you will continuously be rewarded for hard work through bonuses and competitive hourly pay.
Excellent pay
So you can afford to live out a life that makes you happy
Great Environment
So you can go to work and enjoy the people around you.
BETTER LIFE
So you can fulfill your purpose through work that you love.
OUR PURPOSE IS TO
HELP YOU REALIZE AND
FULFILL YOUR PURPOSE.
#WeAreTrusted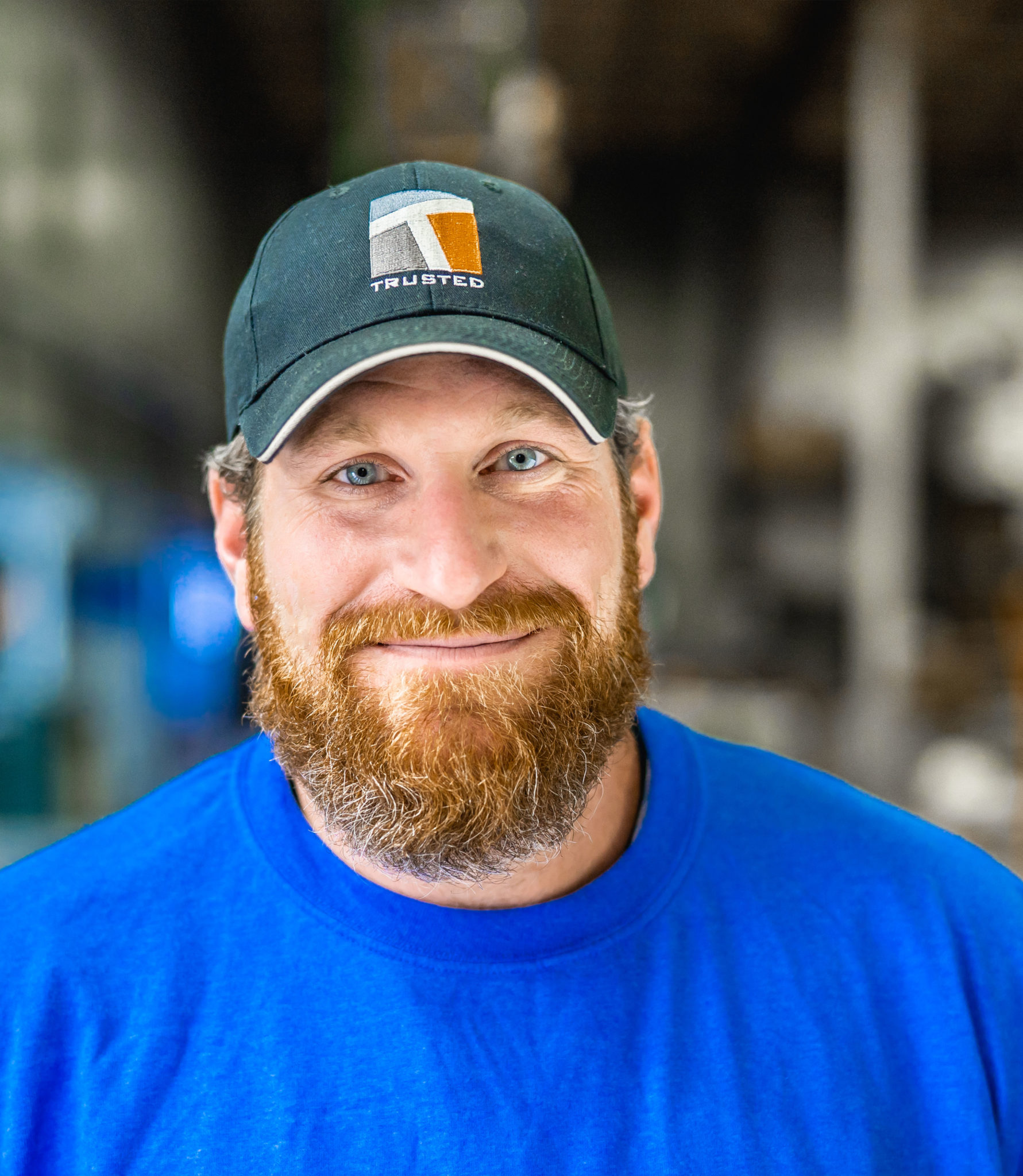 WE BELIEVE
IN SECOND CHANCES
Trusted believes in second chances.
That's why Trusted executive Amanda didn't hesitate to set up an interview when she was approached by someone who worked with inmates. He wanted to know if Trusted would consider work release for his friend Aaron, who was in the Wells County Jail.
"Amanda came to the jail and interviewed me," Aaron said. He'd been in jail for five months at that time, and he knew how hard it could be to get work release. But he said his family was suffering and he needed to make sure his loved ones were taken care of.
"Aaron stated he wanted to get back on the right track and support his family," Amanda remembered. "He owned his own business and worked manual/hard labor, but fell into some trouble and wanted to make honest money…
…There was something about his personality in general that made me feel that he would make a difference given the right opportunities."
Aaron landed a job that day.
The fact that Trusted was willing to give Aaron a second chance was big for him. "It showed that they were listening, understanding and saying, 'This guy is a good worker, a good guy, and he's just had this happen in his life," he said.
If you want and are willing to change, Trusted will work with you, Aaron said. And through feedback and positive criticism, he said the company has helped him become a better worker and person.
While he thought Trusted would only be a stepping stone on his future path, Aaron chose to stay.
"I want to work for this company, so I've worked harder than I ever have," he said. "They've helped me so much, and I just want to strive to give that back."
WE WANT YOU TO REACH YOUR POTENTIAL
Brad learned that he was out of a job the day after he closed on a new house. In a panic, he called Trusted's production manager, Trent, and asked if the company needed help. Brad had previously worked for Trusted for five years, and he had left on good terms.
"The original thought was to step back in until I could find something else," Brad said.
When he originally started with Trusted in 2008, Brad worked in assembly, and later on he ran machines. But he ultimately wanted more of a challenge.
Knowing Brad's history and desires, Trent pitched a new position that Trusted had been developing that he thought would fit the bill…
"With my knowledge of already working here before, and my desire to be in a management role—it just worked out for me to step into that position," Brad said.
That personalization is what Brad said makes Trusted different from other companies.
"There are plenty of opportunities available right now with big companies. But you would have to be okay with just being a number at those places," he said. "That's a major advantage here—I know you, your goals, and I even know your family. I can work with you much more easily than a place like that."
Trusted is sending Brad to a leadership class now to further develop himself. Doing so will help the company fulfill one of its missions: to help people realize their own potential.
"It's not just written in our handbook and hanging on signs throughout the shop. We really mean that," Brad said.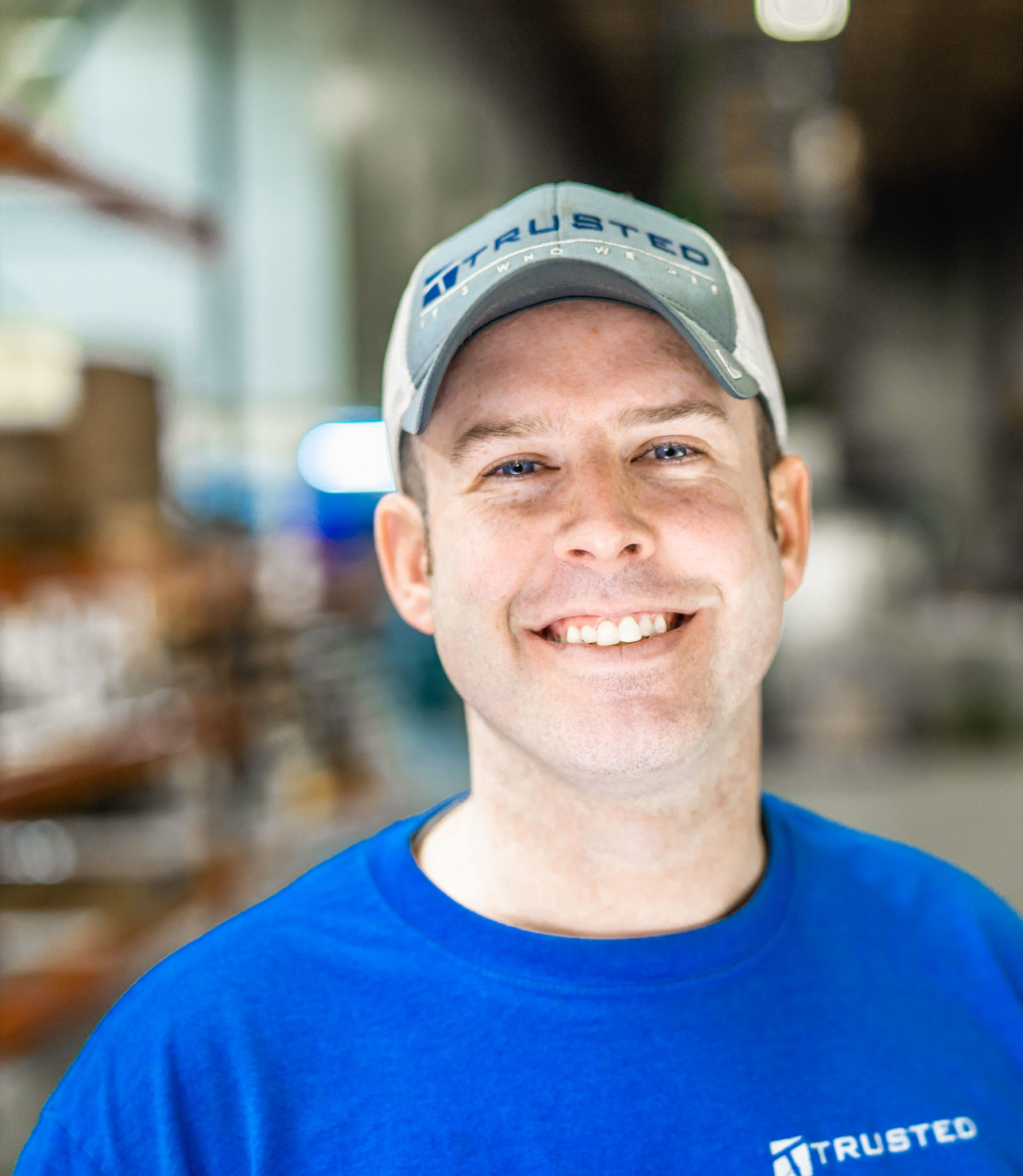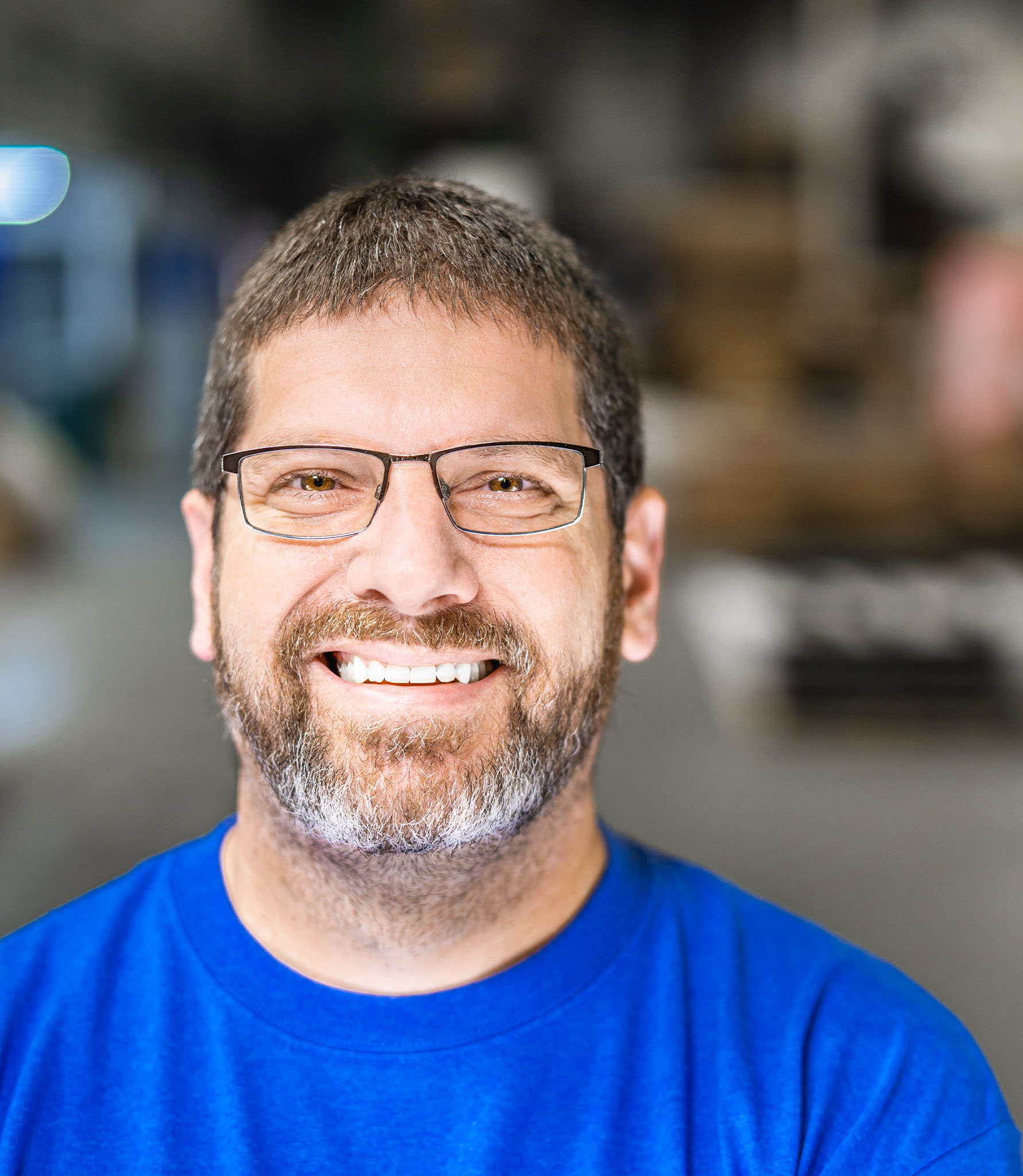 WE WANT YOU
TO GROW WITH US
Lyle had been laid off just before Christmas when he turned to Trusted in 2001, and the company didn't hesitate to hire him for an entry-level position. Less than a year later, he was running the new powder coating department.
"I had no experience, and had no idea how to powder coat," Lyle said. But that didn't stop Trusted from investing in him. "I learned on the job with their support."
Nearly two decades later, Lyle has weathered an up-and-down economy and held several positions at the company, including shift supervisor.
"They gave me training and support, and I was able to succeed in each change," he said…
In 2016 Lyle landed his current position in customer service and quality assurance. While he wasn't confident in his customer service skills at first, he said the company believed in him and, with practice and training, he has succeeded in that area as well.
"We are supported and cared for beyond what is deserved," he said, "and it is the same now in leadership as it was the first year doing the dirtiest job on the floor."
Lyle said he knows Trusted has his back, and that assurance makes the job truly enjoyable for him. The fun and dedicated people he works with are an added bonus, he said.
The value the company places on each employee "pulls us all together" and keeps the team moving forward, Lyle said.
YOU'RE RIGHT FOR TRUSTED IF:
You want to work in a close-knit environment where everyone values teamwork
YOUR NEEDS FIRST,
IT'S A PROMISE
We're committed to delivering not just the
expected—but the unexpected as well.
At Trusted, we think differently.
Trusted…It's who we are!
THIS IS YOUR CHANCE TO WORK FOR A COMPANY THAT PUTS YOUR PRIORITIES FIRST
SO YOU CAN ACHIEVE
A BETTER LIFE.
Are you ready?