A BETTER LIFE
STARTS HERE
MAKE GOOD MONEY WORKING FOR A COMPANY THAT PUTS YOUR PRIORITIES FIRST.
Together we can accomplish far more than you ever thought possible.
"It's the best money I've ever made, and I'm treated well.
The owners are great people to work for – it's nice to start my day surrounded by people who care."
Earning the money you deserve allows you to live out a life that makes you happy and stress-free. When you join our team, you will continuously be rewarded for hard work through bonuses and competitive hourly pay.
Surround yourself with people who care
We want everyone around us to achieve better lives – that's why we've created a culture of compassion, support, and encouragement. We believe that work and personal lives go hand-in-hand. When life happens, you can trust that with us, you're family …and we're here to help get you back on track.
We're not concerned with your experience or education level. We're interested in the answers to the real questions: Where do you want to go? Where do you see yourself in five years? Ten years? What makes you happy and gives you purpose? When you join our team, fulfilling your purpose becomes our priority.
Excellent pay
So you can afford to live out a life that makes you happy
Great Environment
So you can go to work and enjoy the people around you.
BETTER LIFE
So you can fulfill your purpose through work that you love.
OUR PURPOSE IS TO
HELP YOU REALIZE AND
FULFILL YOUR PURPOSE.
#WeAreTrusted
"I have no complaints – it's a great place to work, pay is good and everyone is very nice."
– Jason Hoffman
"I enjoy the hands on work here – it's something different everyday, and everyone is willing to work as a team."
– David Lawrence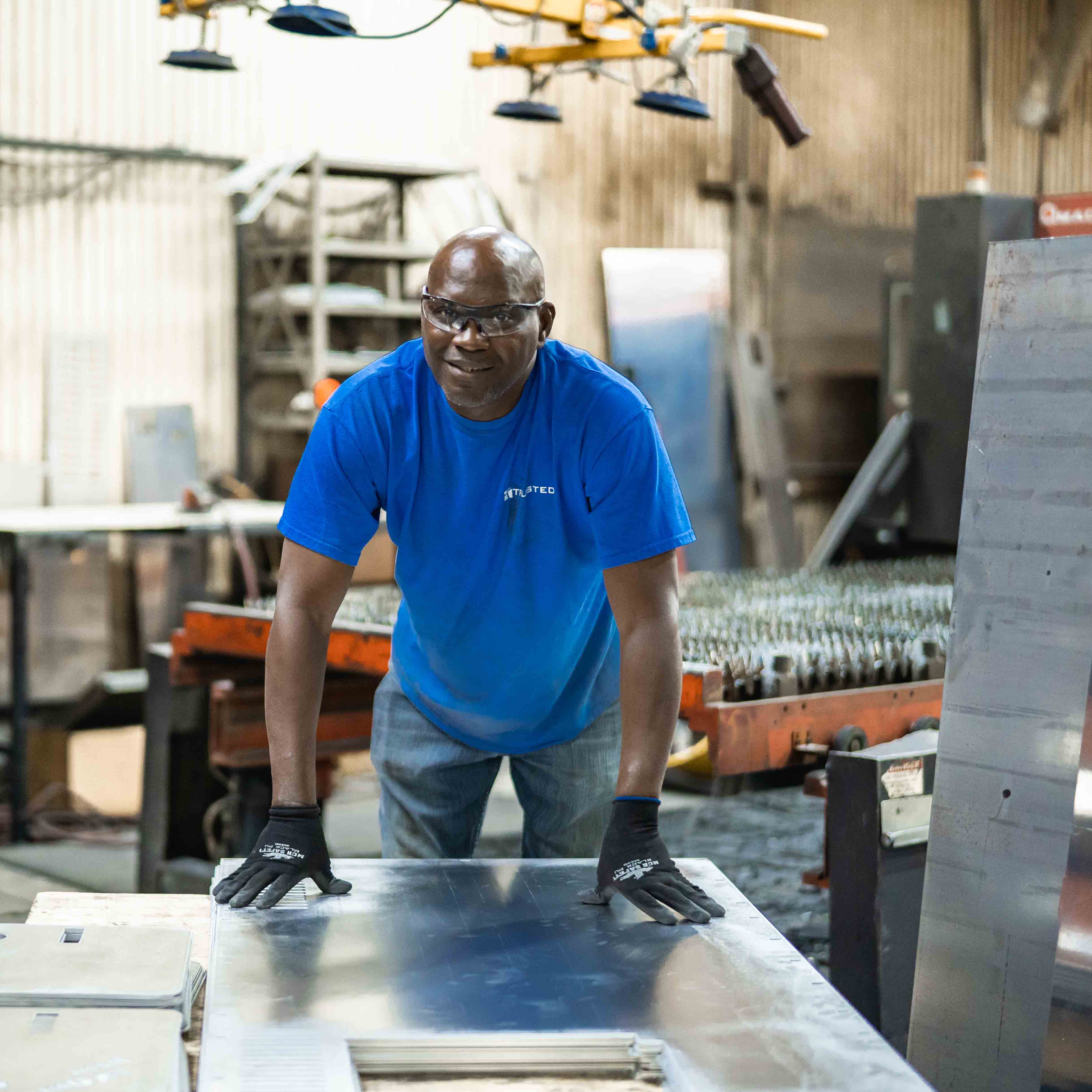 "I've been here for 4 years. It's an easy place to work at because of the people. It feels like family here because of the owners; they're good people who care about everyone in here."
– Kipp Schlichter
YOU'RE RIGHT FOR TRUSTED IF:
You want to work in a close-knit environment where everyone values teamwork
YOUR NEEDS FIRST,
IT'S A PROMISE
We're committed to delivering not just the
expected—but the unexpected as well.
At Trusted, we think differently.
Trusted…It's who we are!
THIS IS YOUR CHANCE TO WORK FOR A COMPANY THAT PUTS YOUR PRIORITIES FIRST
SO YOU CAN ACHIEVE
A BETTER LIFE.
Are you ready?