Welcome to a new perspective.
"I was self-employed before coming here, and I've worked a lot of jobs for a lot of companies, and no place is like Trusted – some good companies, yes, but they don't care for their people like Trusted does."
Hey there, boss.
(Yes, you!)
At Trusted, we steer clear of the traditional workplace hierarchy. Instead, we encourage and reward employees who embrace the concept of self-management. Have a sick child or need to attend an important event? We get it, and we want you to be there! Your Trusted teammates will be there to step in.
We're committed to building a team of good people. Why? Because at Trusted, we're one big family, and we believe in treating each other with compassion and respect. We also like to have a little fun along the way. Just ask our CEO, who regularly walks the floor and engages with his team. Basically, there's no hierarchy here – we operate with a one-team mindset.   
Manufacturing job opportunities are plentiful across our region, but there's one thing that's certain: not all jobs are created equal. At Trusted, we like to put our own spin on things, and it shows. When you join our team, you'll have an opportunity to make your mark in a way that's decidedly different from the jobs you may have had in the past. Are you ready to find your purpose? Let's go …
Rigid rules with zero wiggle room 

Supervisors who micromanage every second of your day

A companywide production mindset where output and numbers are the primary focus

Team leaders who track your time obsessively

Managers who believe it's best to leave your home life at home
An environment where supervisors offer grace while encouraging you to learn and grow

A team of colleagues that supports one another 

An environment where self-management is encouraged

Team leaders who will pull up a chair next to you in the breakroom

The companywide philosophy that encourages you to take care of yourself and your family
Great pay, great benefits.
When you work at Trusted, you'll receive:
Top-tier competitive hourly rates (within Adams/Wells county region). Your final rate will be determined based on your department and experience

Quality insurance (options include medical, dental, vision, life, and supplemental) 

Short-term disability and a $25,000 life insurance policy (paid for by the company)

A 401k plan

Vacation and personal time 

1 personal day per quarter

Employees w/ 1 year of service = 1 week of vacation 

Employees w/ 2 years of service = 2 weeks of vacation

Employees w/ 6 years of service = 3 weeks of vacation

Employees with 10 years of service = 4 weeks of vacation 

No mandatory weekend shifts

Paid holidays

Company-sponsored luncheons
OUR PURPOSE IS TO
HELP YOU REALIZE AND
FULFILL YOUR PURPOSE.
#WeAreTrusted
"I have no complaints – it's a great place to work, pay is good and everyone is very nice."
– Jason Hoffman
"I enjoy the hands on work here – it's something different everyday, and everyone is willing to work as a team."
– David Lawrence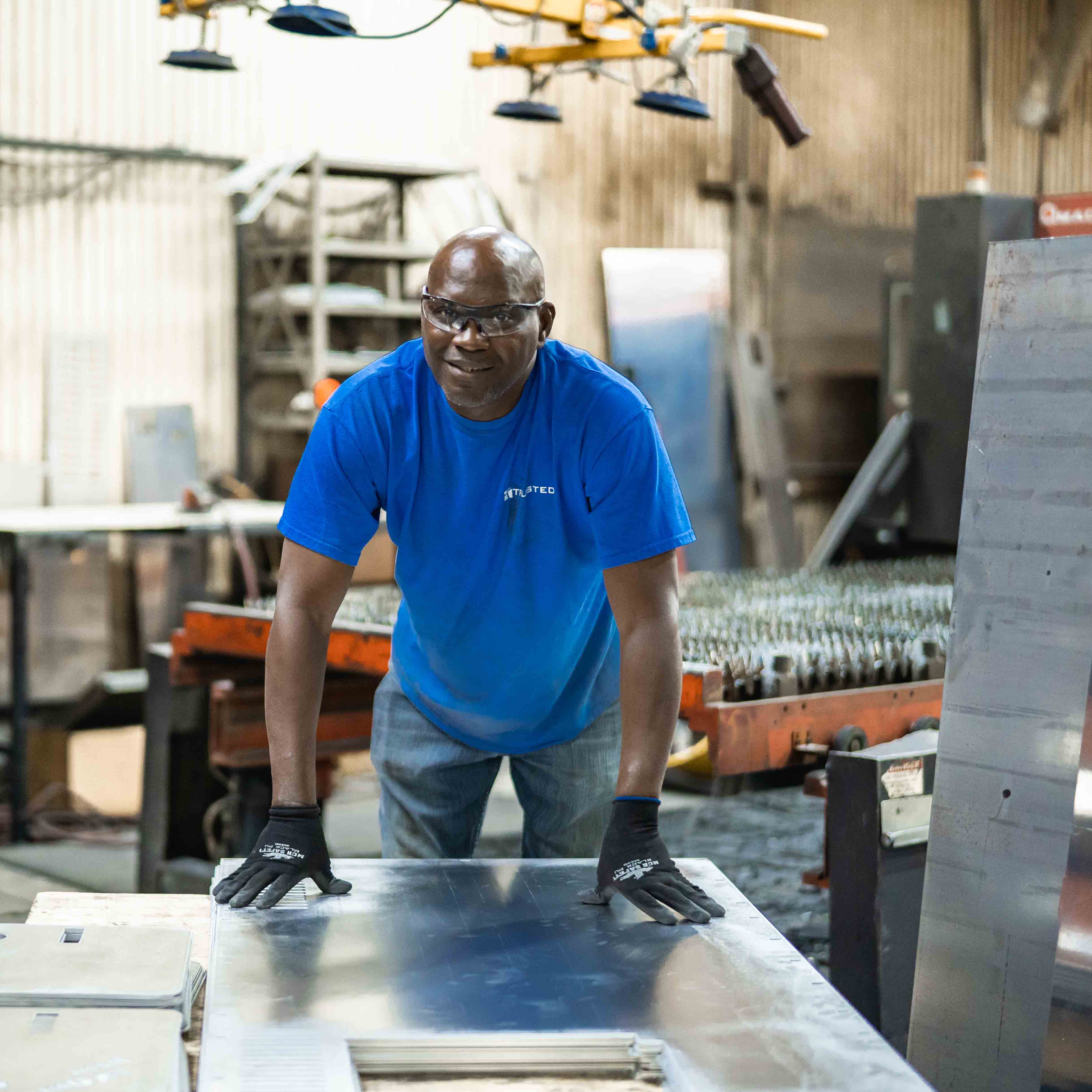 "I've been here for 4 years. It's an easy place to work at because of the people. It feels like family here because of the owners; they're good people who care about everyone in here."
– Kipp Schlichter
YOU'RE RIGHT FOR TRUSTED IF:
You want to work in a close-knit environment where everyone values teamwork
YOUR NEEDS FIRST,
IT'S A PROMISE
We're committed to delivering not just the
expected—but the unexpected as well.
At Trusted, we think differently.
Trusted…It's who we are!
THIS IS YOUR CHANCE TO WORK FOR A COMPANY THAT PUTS YOUR PRIORITIES FIRST
SO YOU CAN ACHIEVE
A BETTER LIFE.
Are you ready?